Simply Simple
Path of Life's products are made using simple ingredients to provide natural, healthy, and delicious products. With this in mind we utilized images of ingredients across the website to get this point across. The result is a website that looks just as simple, while reflecting the new brand and packaging.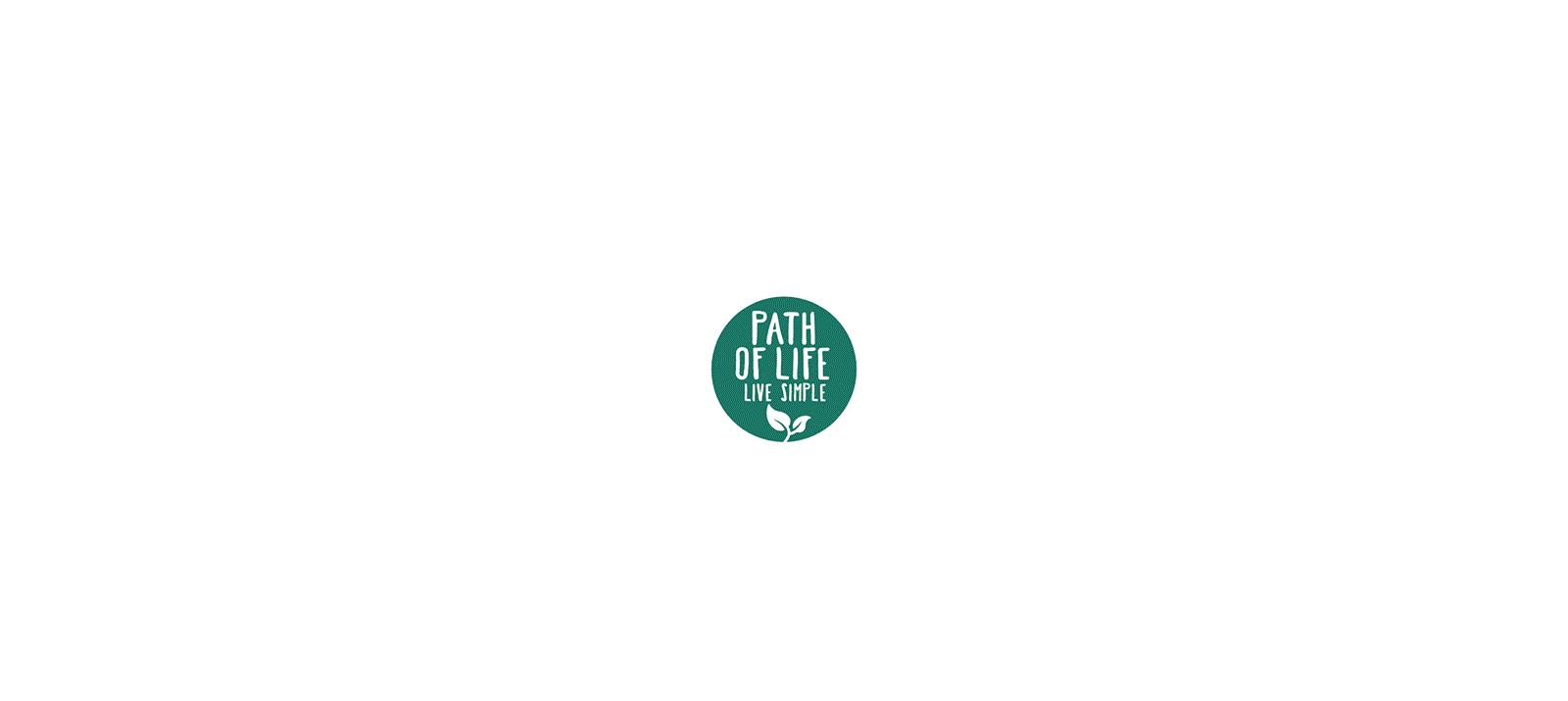 Robust Functionality
The design is simple. The functionality is robust. To help users find exactly what they want, we developed a dynamic filtering functionality for Path of Life's recipe page. This means you can filter recipes by multiple elements such as category, product, and even difficulty. Did we mention all of this filtering takes place without loading a new page? Yup.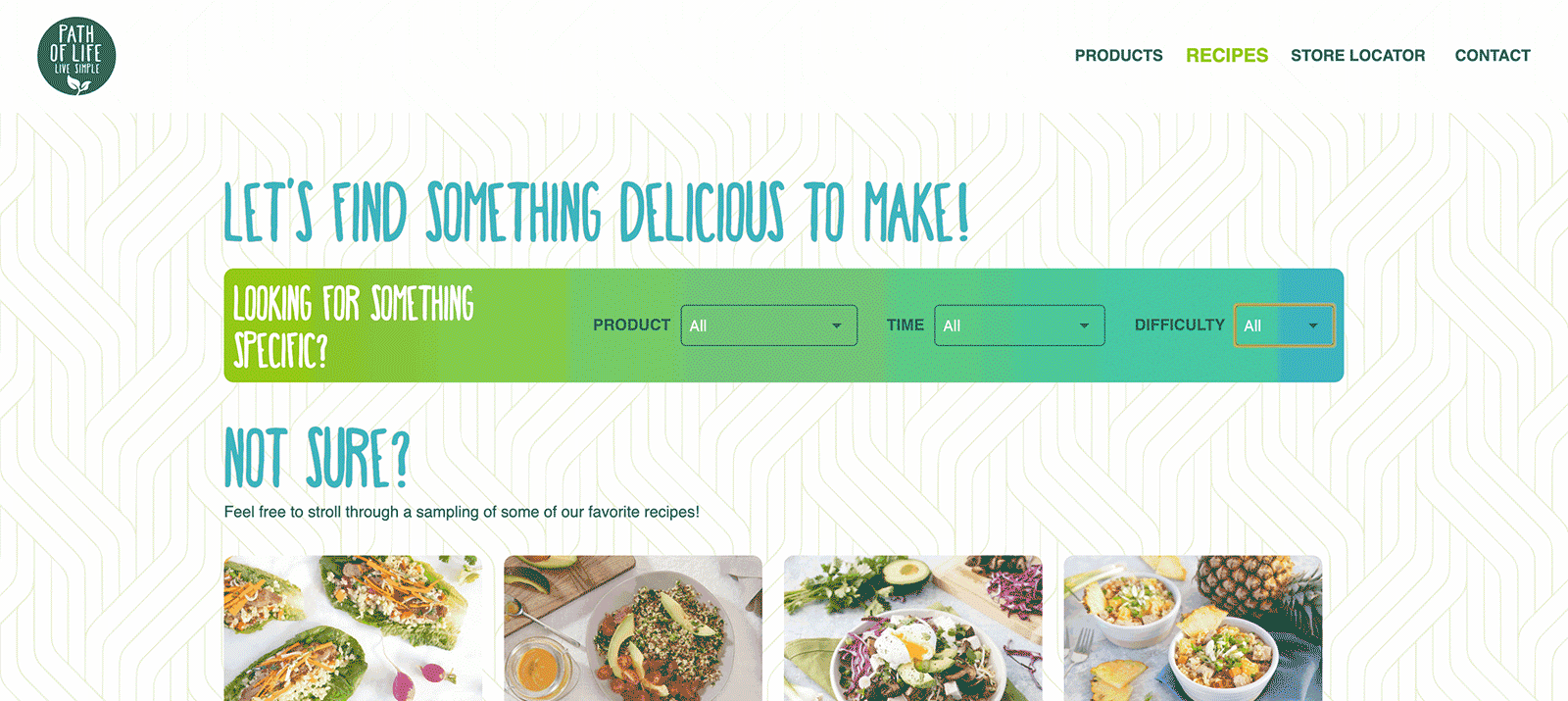 Dynamic Store Locator
When it came to the store locator, Path of Life wanted their customers to be able to find the exact product they want. We accomplished this by letting users not only find the closest store with Path of Life products near them but also let them search these stores to see if they have the product they are looking for.