What differentiates Sparkle Squad from other companies is that they treat their employees right by paying almost double industry average with bonuses and incentives. Another aspect is their transparent pricing which they wanted highlighted on the website.

Branding
Refreshing, energy, and cleanliness are the words we went by when choosing the color and style for the branding.We decided to go with a blue/teal color and custom cursive font type to represent this. We paired this with icons and illustrations of cleaners.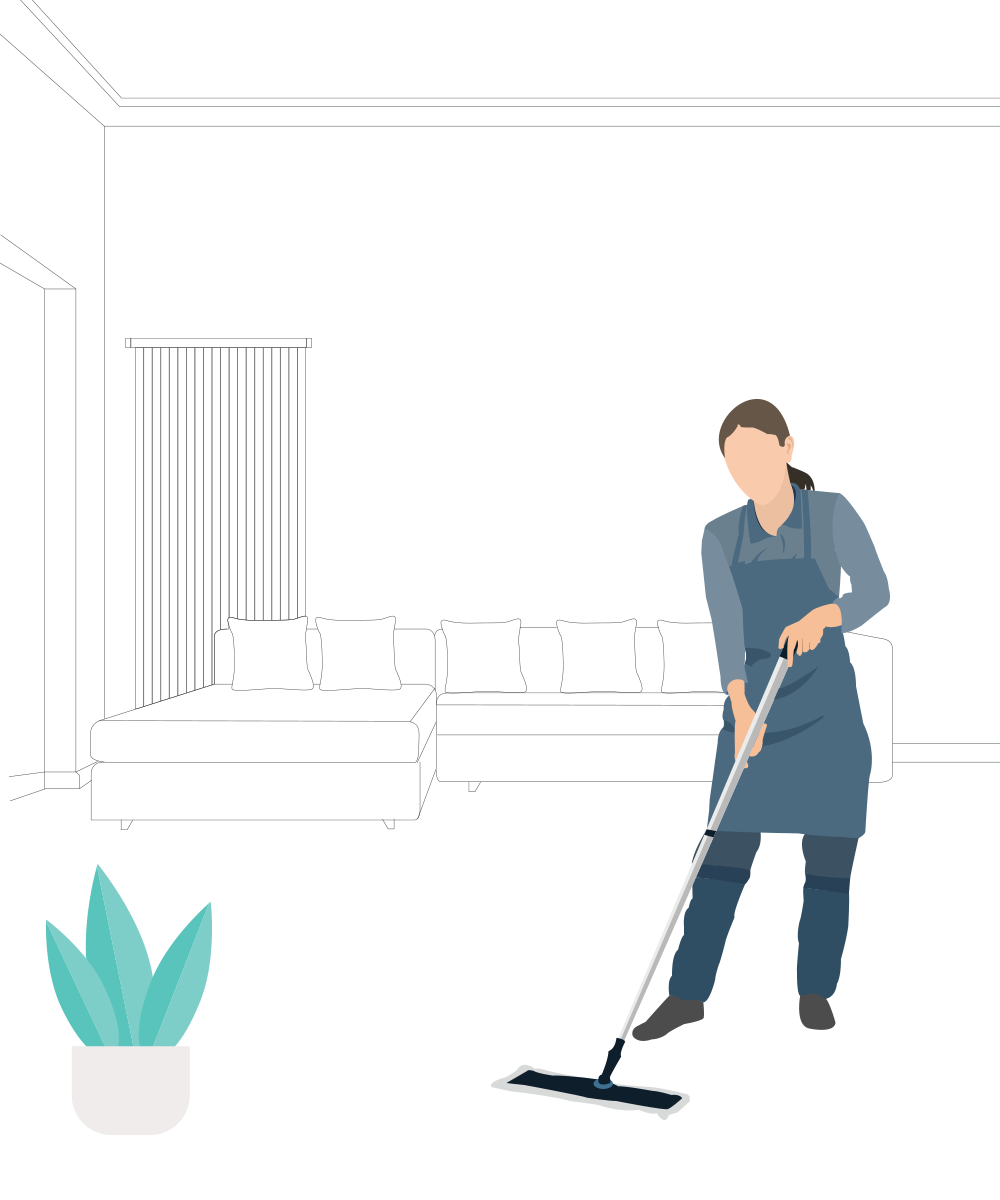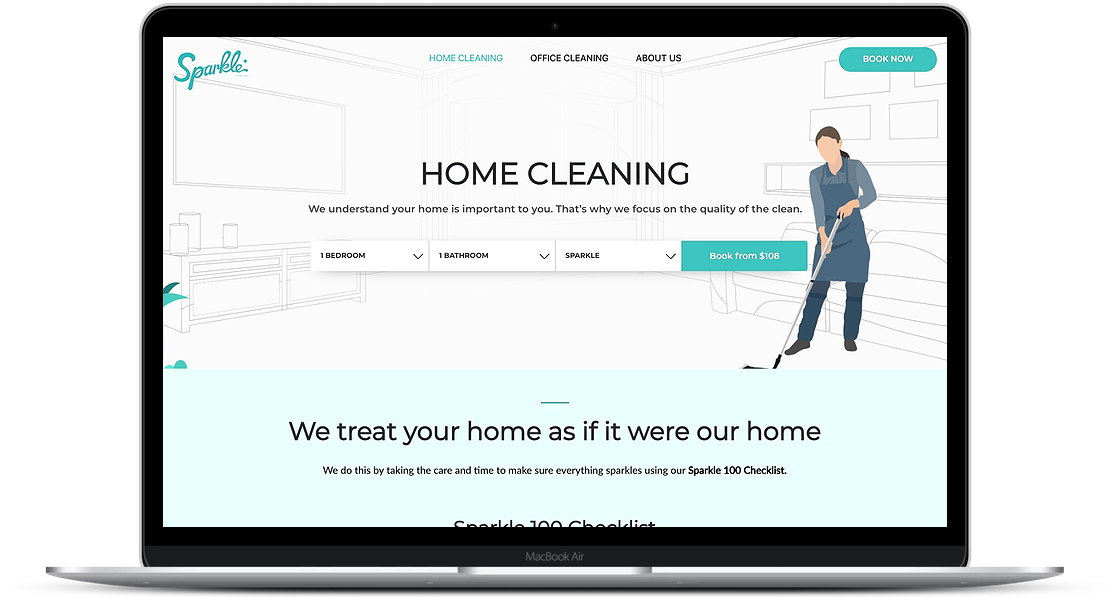 Sparkle Website
The brand image is reflected across the entire website. The main goal was to simplify the user's experience and give them exactly what they came for. The main differentiator of Sparkle Squad's website is that users can book a cleaning online. This means they can see the price, select options, a date, and submit. Easy.