Serving People with special needs by empowering them to realize their full potential.
Tradewinds began helping people with special needs since the 1940's. Today, TradeWinds is a full-service agency providing services from infants to seniors. We are inspired by what Tradewinds does for the community and wanted to help them reflect their services and hard work across their new website, while also focusing on getting more donations in through.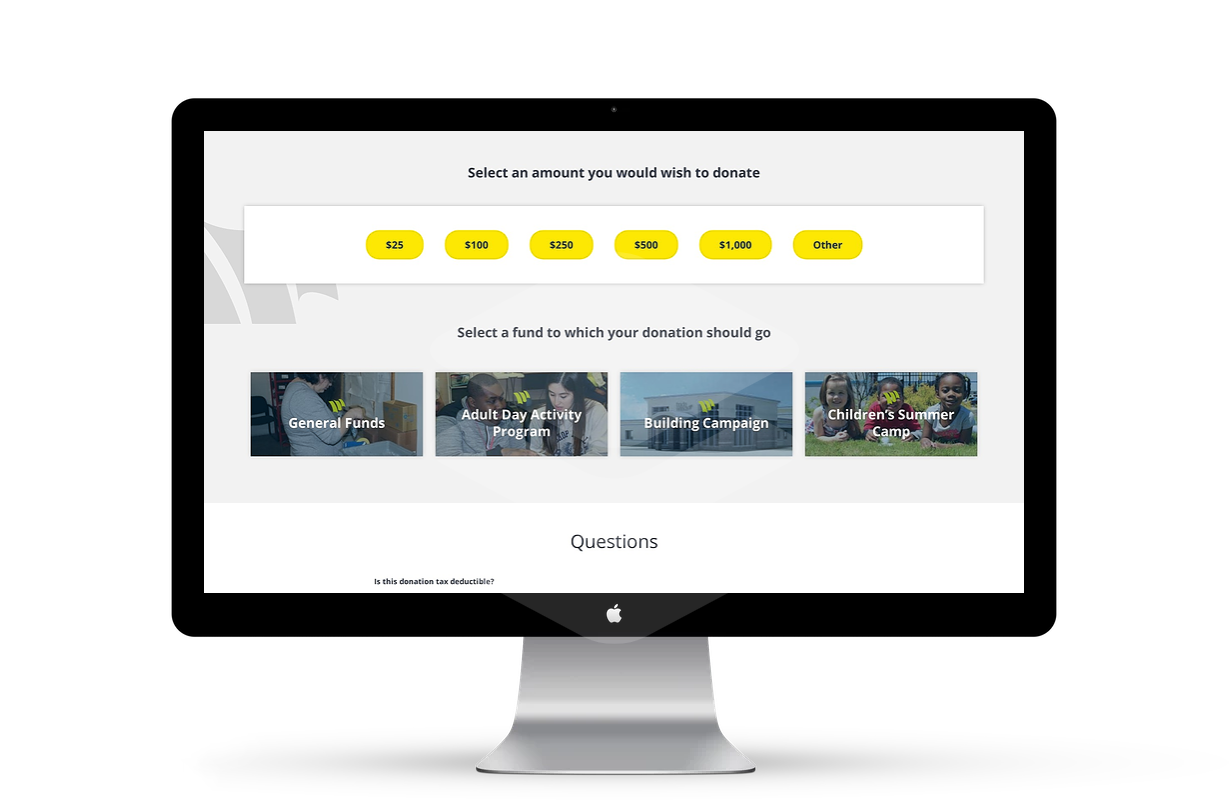 Donate to a great cause
The old website's donate page was broken and did not work. Therefore, Tradewinds took all donations by phone. We streamlined this process by making a donate page where users can not only easily donate money, but also choose what area of focus their money goes to. To make it even easier for users to donate, we made the donate button be vibrant and always accessible when viewing the website.
Website Functionality
We restructured the website hierarchy to reflect the elements that are most important to Tradewinds and it's users. We created a careers portal, news, and events section where Tradewinds employees can easily manage adding new data internally.